Michael is shuttled up to the Whitby Psychiatric Institute, a sprawling compound of abandoned buildings and overgrown weeds, for the first day of shooting New Line's horror "The Highwaymen". Premise revolves around a fiend that uses his car as a souped-up weapon. See Michael alongside star Jim Caviezel, as part of a touchie-feelie therapy group (sounds scary already) ...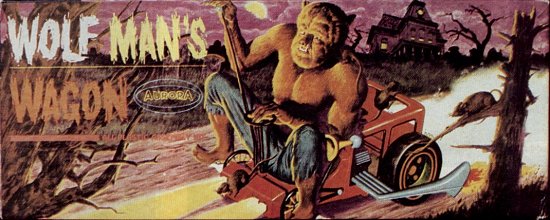 STEVENS HAS A BIG STAKE IN CARRERE'S "RELIC HUNTER"
In the episode "Vampire's Kiss", 18th Century "Goth" Michael and four torch-branding Villagers go 'monster mash' as they crypt-kick into the lair of vampire Adrian "Highlander" Paul. Between takes, Michael spoke to sleek Tia Carrere, who promised this season will be bigger and better than ever before -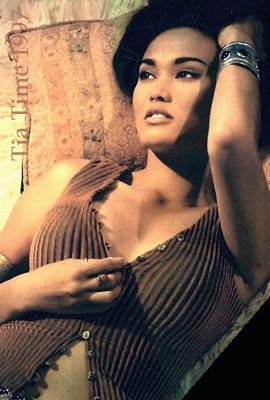 STEVENS SWEEPS ONTO "MEN WITH BROOMS"
In this low-budget feature, Michael plays bartender at a small-town wake for a well-loved sports curler. Apparently the multi-headed director/star/producer seemed as Dudley Do-Right as his former TV Mountie character (until it came time to paying the background performers) but it was Forbidden Planet's Leslie "Naked Gun" Nielsen who made the grade, sporting a white beard and kilt, taking his cue whenever the director said "cut" (heh) ...



STEVENS LOOKS AHEAD IN SUNDANCE WINNER "HEDWIG"
In this New Line feature, Michael plays a foam-wigged 'Hedhead', following the musical exploits of glam-rocker "Hedwig" (whose not half the man he used to be after a 'Rocky Horrible' operation !) See Michael rally the masses round the salad-bar sneeze guard as Hedwig belts out a smoked-meat number at a Seafood Restaurant ...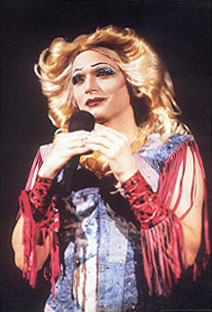 STEVENS GETS PLATE FULL IN STALLONE'S "DRIVEN"
In this Warner Bros. feature, Michael plays a guest at Toronto's Royal York Hotel alongside Sylvester "Don't Look At Me" Stallone. But it was the carnivore crew that really took the cake that day, getting mucho-ornery over the Sly Selection of veggie dinner (Michael said the table was laid out beautifully though ...)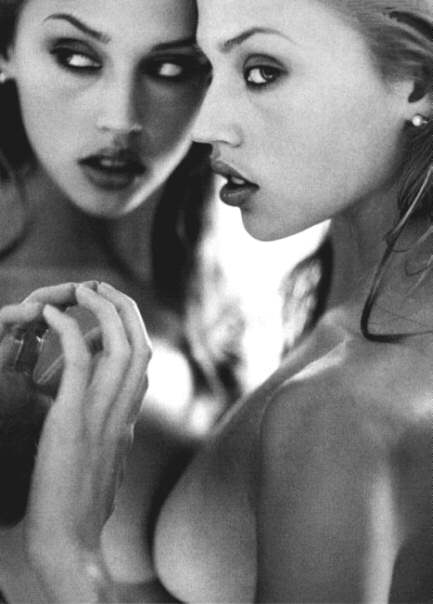 STEVENS AND KATHIE LEE "SPINNING OUT OF CONTROL"
Michael appears 3 times on "ENTERTAINMENT TONIGHT" doing his 'shock-jock' look for an E! Entertainment Kathie Lee TV Movie-within-a-TV Movie (?!) Michael worked another show the next day missing out on Kathie Lee's drooling makeout scene (although I'm sure he wouldn't have minded ...)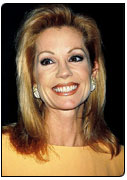 STEVENS DOES TIME ON TORONTO SHOOTS
See Michael jail-house rock in "Conviction", "Our America", "Paid In Full", "Santa Who", "The Gavin Crawford Story", "Twitch City" and "White Lies" ...


STEVENS STEALS MOMENT IN SUTHERLAND'S "BIG HEIST"
In this A&E MOW, Michael plays a uniformed, airport customs guy while Donald "Oddball" Sutherland and his Goon Squad Gang pull off a Lufthansa heist. Michael said The Donald is a good guy, but that listening to his jokes all night was like sharing a cot in a MASH unit ...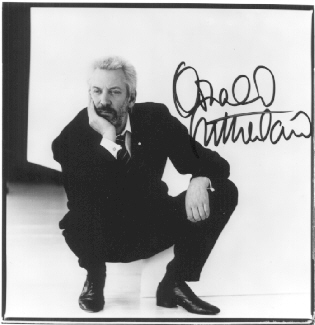 STEVENS GETS UNDER "LOVE COME DOWN"
In this Film Works feature Michael does his bit in a small comedy club, surrounded by beautiful women, with everybody chanting 'LOVE, LOVE, LOVE' over and over and OVER again ! (sounds like hard work...)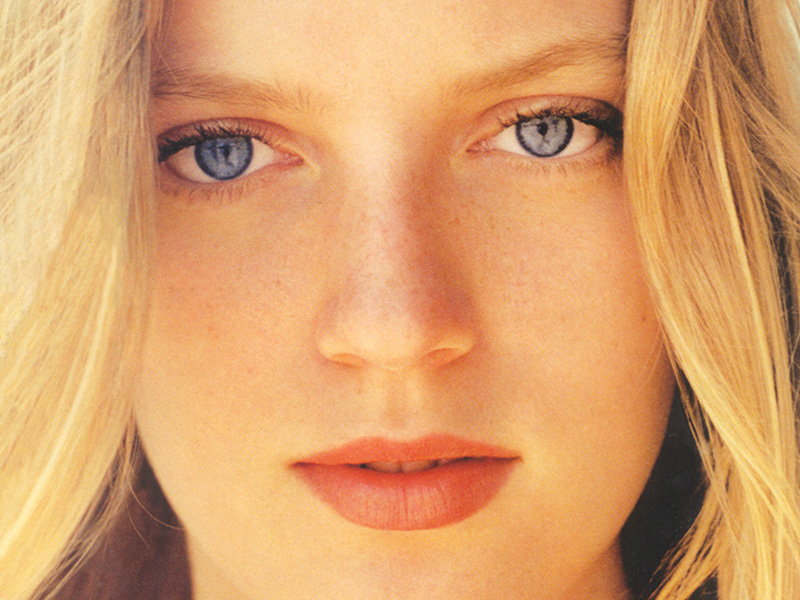 STEVENS MARCHES FOR WASHINGTON IN "DEAR AMERICA'
In the Scholastic mini-series episode "Winter Of Red Snow", you'll Say You Want a Revolution when you see Michael play Swamp Fox at the head of George's Tricorned Troops soldiering through mud and wind-machined potato flake snow only to wind up in the tender loving care of good-nite nurse Catherine Disher ...
STEVENS LIGHTENS UP SEYMOUR'S "BLACKOUT"
In this CBS MOW, Michael has his hands full playing a shopping mall looter during a big-city Power Zap that traps Jane "Dr. Quinn" Seymour in a downtown department store (the horror !). Throughout a week of all-night shoots, with Jane's director-hubbie James "Long Rider" Keach doing his "Yes, Jane. Whatever you say dear, etc.", Michael said he DID love Jane's English accent, intense hysterics AND lovely long hair (and I heard the sushi wasn't too bad either ...)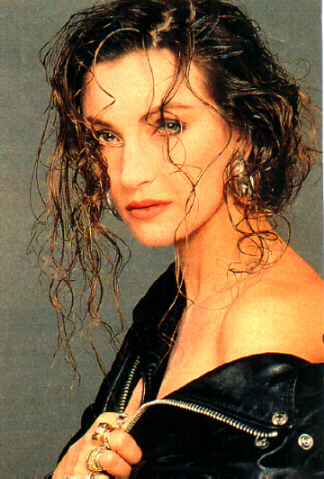 STEVENS AND SLATER RUB SHOULDERS IN "CLETUS TOUT"
In this Fireworks feature, good guy Christian clips Michael while being pursued by rat-faced hit-man Tim Allen. After 3 scripted takes, Michael swings around and gives a Conan-like glare into camera. Print that. Time for lunch ...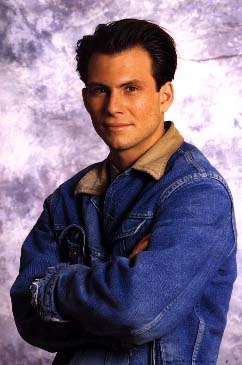 STEVENS ENCHANTING IN APPLEGATE'S "PRINCE CHARMING"
In this Hallmark Entertainment production, a velvet-robed Michael attends a Court Of The Crimson King where peasants are turned into geese, Martin Short backs into a horse and "Pumpkin" Christina plays a Royal 'Princess' ...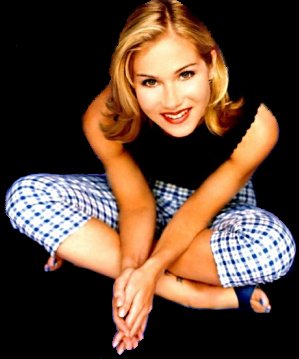 STEVENS GETS INTO "BRUISER" WITH DIRECTOR ROMERO
In this Lion's Gate feature, Michael escorts lip-sticked Models out the back of a pick-up truck for a Misfits' Masquerade Ball. Michael said legendary 'Living Dead' director Romero shambled around in his California cuffed shorts throughout the entire winter shooting night. (Now that's scary ...)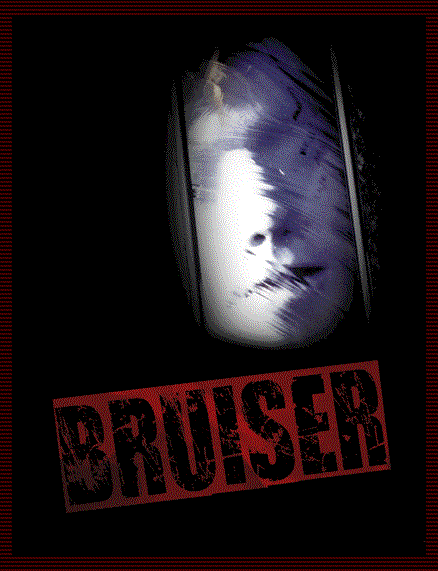 STEVENS HOLDS THE FORT IN HOLT'S "POCAHONTAS"
In this Protocol feature, Michael plays a bearded, 16th Century, musket-toting trail-blazer. Despite shooting in 'survivor' weather conditions, Michael said he enjoyed his time with perky Sandrine Holt. You will too ...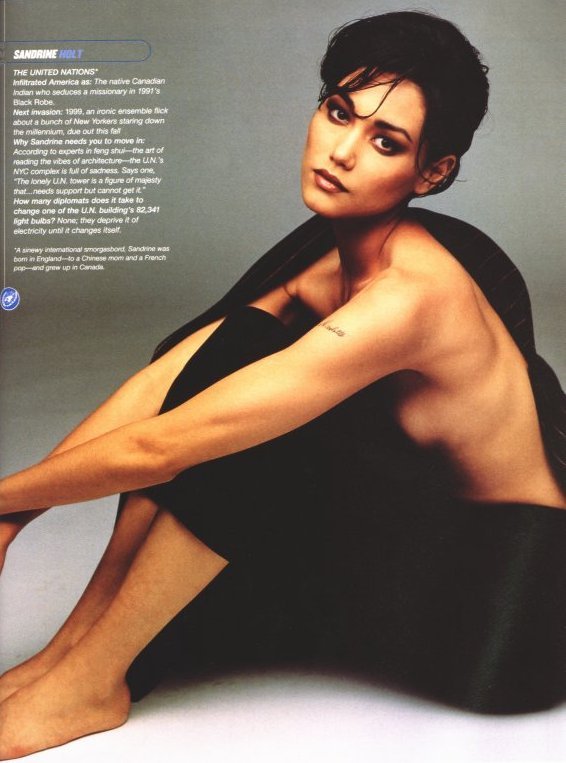 STEVENS DELIVERS KNOCKOUT IN DAFOE'S "BOONDOCK SAINTS"
In this Franchise Pictures feature, Michael plays a long-haired bad guy AND photo-doubles co-star Billy Connolly, pistol-whipping drag queen cop Willem "Green Goblin" Dafoe, knocking him off his 6" stiletto heels ...(hope he didn't hit you TOO hard Will !) Michael also does a great 'ape' impression as the hooded 'Il Duce' finally shuffled off to the monkeyhouse -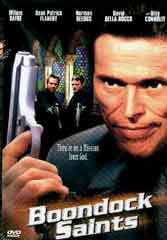 STEVENS SPARKLES IN MARIAH'S "GLITTER"
In this 20th Century Fox feature, Michael does his 'shock-jock' look at a 1980's 'Where's Waldo' New York Record Industry party for up and coming singer Mariah Carey. See Michael plunge in to save marvelous Mariah from a paparrazi swarm. (My hero ...)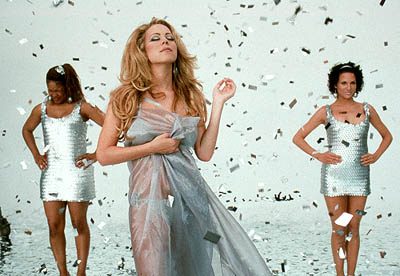 STEVENS FINDS A WAY OUT IN SEAGAL'S "EXIT WOUNDS"
In this Warner Bros. feature, Michael plays 'Usual Suspect' in a New York City cop-shop (its Toronto silly !) while good guy Seagal does one-on-one with beautiful Jill "Straight Up" Hennessy ...

STEVENS COUNTS HIMSELF IN ON CBS "PSI FACTOR"
In the episode "INERTIA", clockwork-orange haired Paramilitary Michael goes "Rat Patrol' in a flat-bed truck, portraying a Cult Follower who bends over backwards for a Female Alien (far out ...)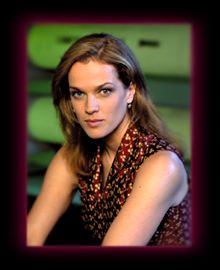 STEVENS GOES FOR JUGULAR IN "FOREVER KNIGHT"
In this Paragon-Telemunchen TV series, Michael sticks his neck out playing a 17th Century sword-swinging Captain Of The King's Musketeers, bloody mad about chasing down a vampire-cop that truly sux ...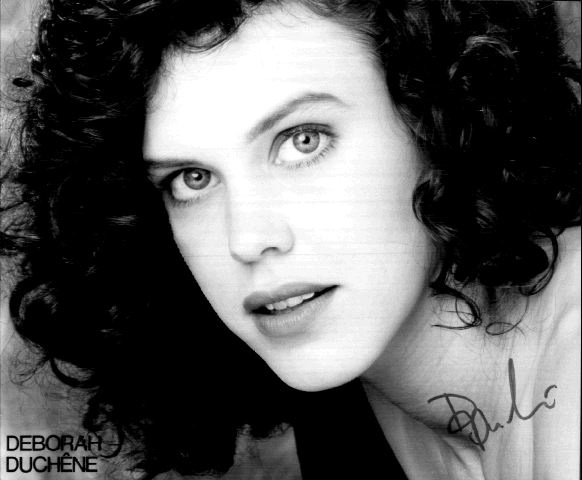 STEVENS TUNES UP "HENDRIX" AT WOODSTOCK
In this MGM TV production Michael plays The Guardian of Jimi's Legendary Strat (also getting a large charge wiring up the amps in the rain at Woodstock !)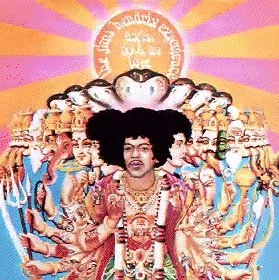 STEVENS GIVES ALARMING PERFORMANCE IN DELANY'S "SIRENS"
In this Paramount TV production, Michael plays "Freddy", a comb-carrying, hair-spraying, pony-tailed TV Hair Dresser, "fussing" over a Fem News Reporter at a police crime scene while Dana "China Beach" Delany does her own thing ... (nice)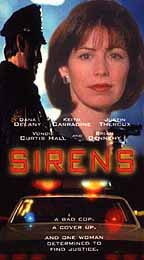 STEVENS DOES SAGET'S "DIRTY WORK"
In this MGM feature, Michael plays lead guitarist alongside original 'Cheap Trick' singer Robin Zander, during a rocking, groupie fantasy sequence of "I Want You To Want Me". Uh ... the scene does not make final cut (?!) Memo to Director Bob "Funniest" Saget : DVD Special Edition. (Apparently writer/star Norm MacDonald told Michael before the shoot "This should be fun...") Memo To Norm : Are We Having Fun Yet ?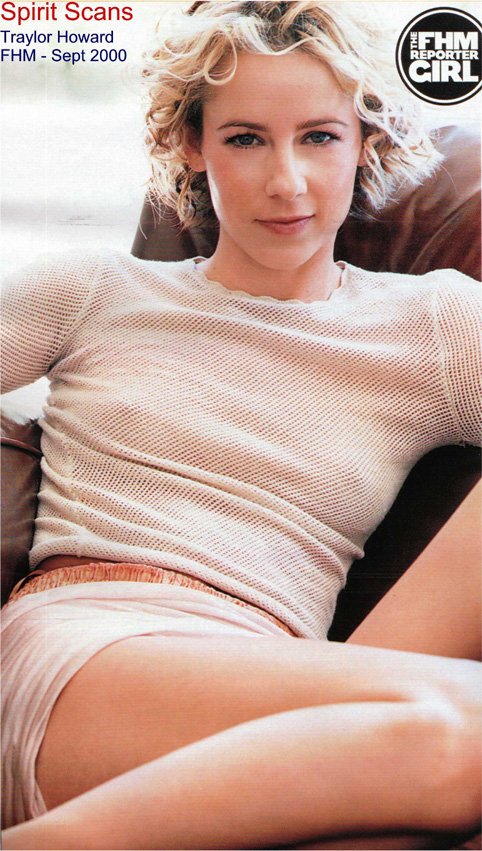 STEVENS TAKES A HAIRY IN DENZEL'S "HURRICANE"
In this Universal feature, Michael plays a pig-tailed Prison Barber who gets to shave everybody else's hair off (heh) And yes that is him giving director Norm Jewison the 'right on' salute in the movie trailer ...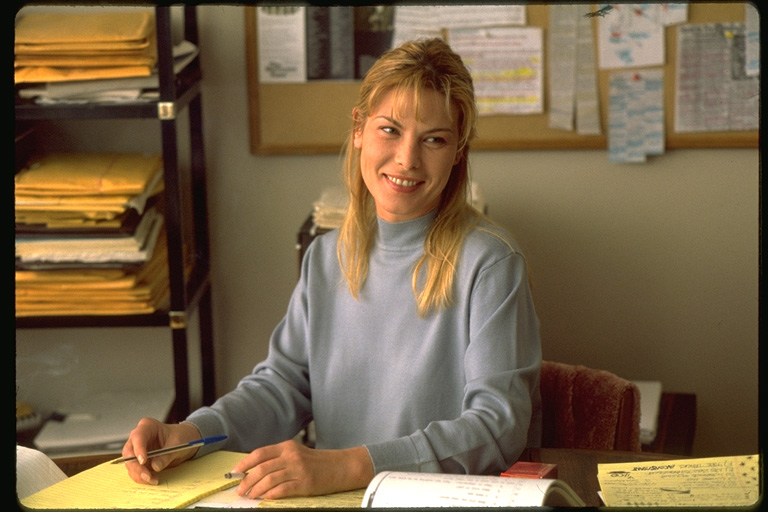 STEVENS COMES ON STRONG IN STONE'S "THE MIGHTY"
In this Peter Chelsom-directed feature, Sexy Sharon smacks the hell out of a dysfunctional hospital coffee machine while War Vet Michael, doing wheelies in his chair, gives her that "Yah like YOU got problems" look ...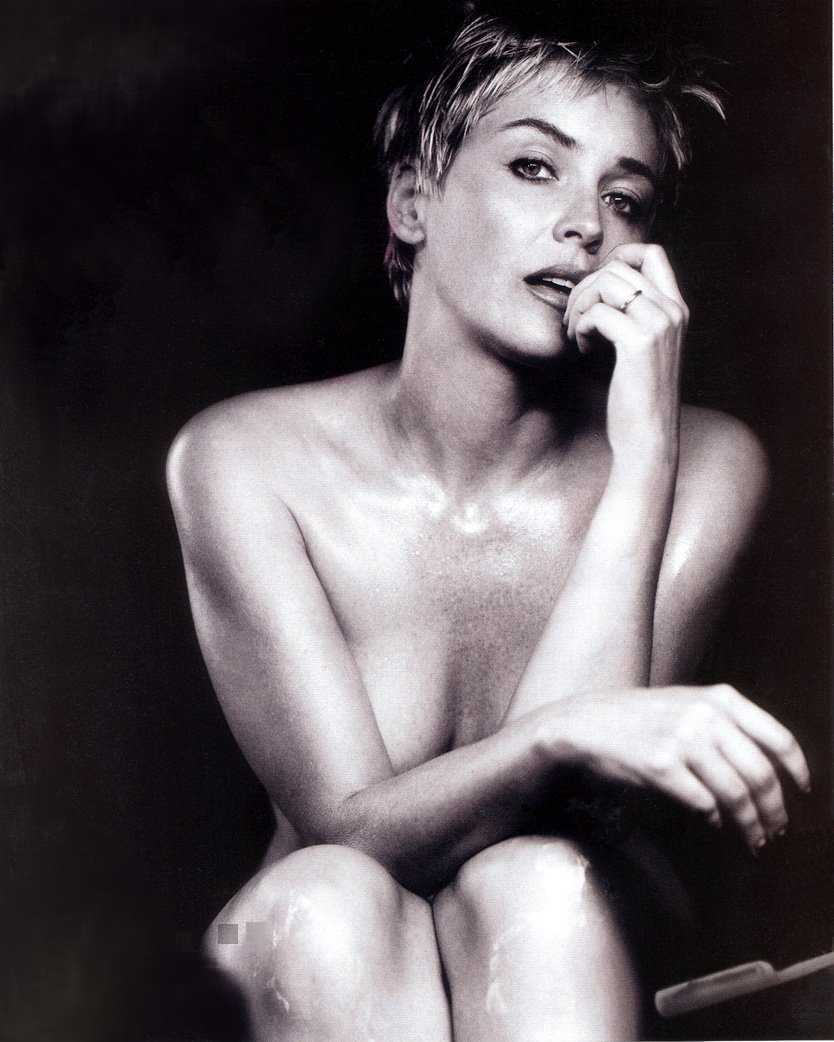 STEVENS DOES FUTURISTIC SLAVE THING IN "ROBOCOP"
In the Fireworks 'Robocop : Prime Directives' mini-series, Michael plays a futuristic Slave Trader hawking naked, dancing girls at a bizarre bazaar. Watch Robo become The Man Of Steel shifting gears at first sight of the precious goods for sale ...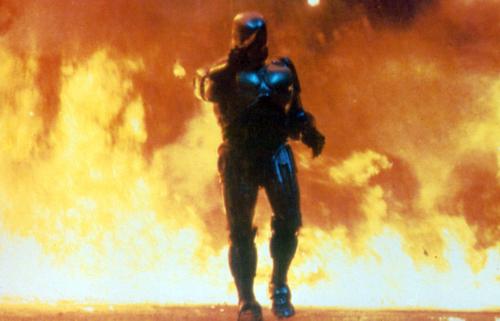 STEVENS DRAWS OWN CONCLUSIONS IN "PICTURING CLAIRE"
In this Bruce MacDonald feature, Juliette Lewis is on the run as Michael gets in the way of a wild police chase through Toronto's Neon Subway Underground. Between takes 'Natural Born' Julie was heard complimenting Michael on his "nice display" (lol!) Now what's up with that ???