Los Angeles principal photography has wrapped, the New York City establishing location shots are complete, and 20th Century Fox' "DAREDEVIL" is in the can. Look for a Valentine's 2003 opening ...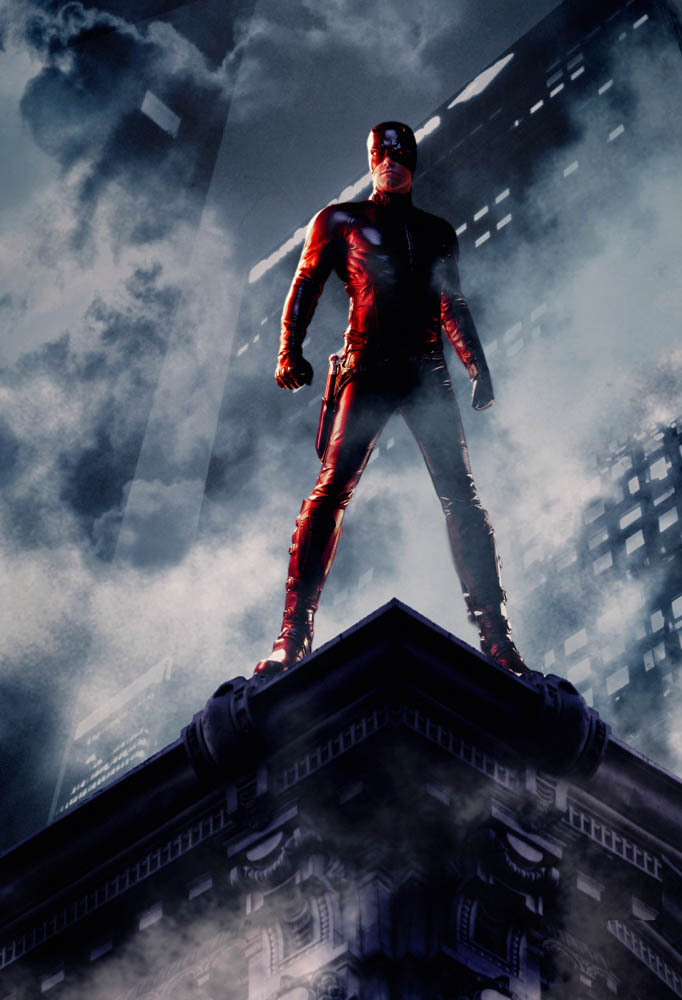 With bat-like sonar powers gained from a blinding radioactive spill to his eyes, lawyer Matt Murdock (Ben Affleck) takes out his daily frustrations with the criminal justice system, by slipping into a blood-red leather outfit at night, and with his customized billy-club cleans up the streets of New York City's 'Hell's Kitchen'.

Unfortunately, Murdock runs afoul of crime boss 'Kingpin' (Clarke Duncan) and hired-gun 'Bullseye' (Colin Farrell).

"Daredevil is so different than other comic franchises," says writer-director Mark Steven Johnson. "It's about the real-life consequences of being a superhero. After a night out, you see him wincing, and his back is covered with scars. He's constantly popping Demerol and Percocet to deal with the pain ... "