NEW LINE GOES FOR CUTTING-EDGE ADVENTURE WITH ROBERT E. HOWARD'S MONSTER-FIGHTING COLONIAL PULP HERO "SOLOMON KANE" ...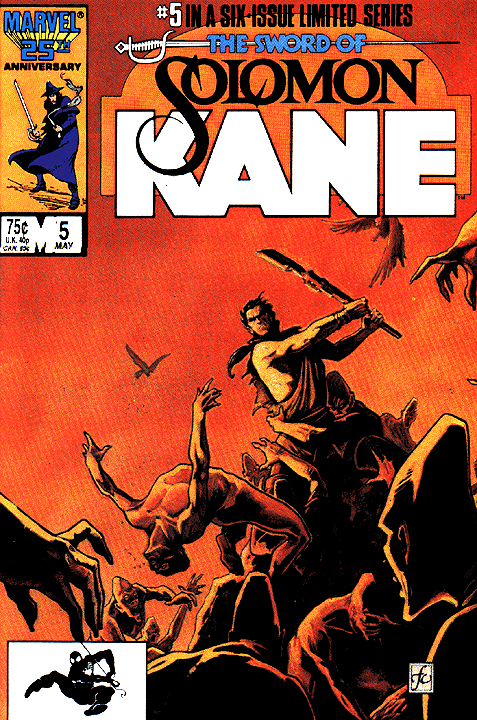 New Line Cinema have picked up a feature film pitch based on Robert E. Howard's colonial adventurer 'SOLOMON KANE'. Screenwriters will be David Jung and Steve Dandois.

Originally written in 1928, 'Solomon Kane' tells the story of the puritan adventurer facing monstrous adversaries in Colonial America.

"Kane's heroic quest pits him against deadly human and occult forces as he seeks revenge on the shape-shifting sorcerer who destroyed his family."

Like 'Conan', the Howard pulp hero appeared in Marvel comic books including 'Monsters Unleashed' and 'Dracula Lives'. Wandering Star Press have also published 'The Savage Tales of Solomon Kane', reprinting the pulp novels with illustrations by Gary Gianni.

Don "The League of Extraordinary Gentlemen" Murphy, Gregg Hoffman and Paul and Michael Berrow (who control the Howard estate) will produce. New Line's production prez Toby Emmerich, with Lynn Harris and David Brewington, will oversee development/production of the project for the studio.