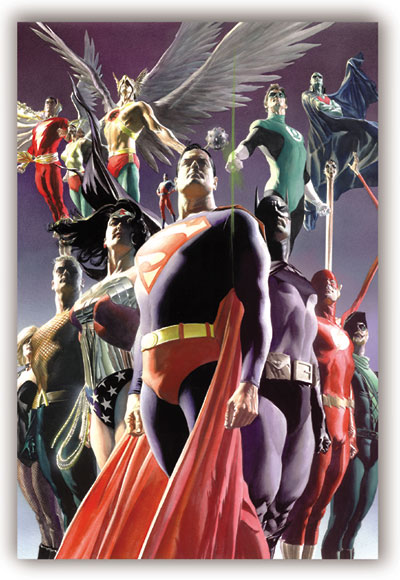 Alan Horn, president and chief operating officer of Warner Bros. confirms that 'core properties' "SUPERMAN" and "BATMAN" are in good shape

"We have been very proactive about bringing these core properties to the screen ... they need to be high-quality movies ... We're planning to do the J.J. Abrams screenplay for "SUPERMAN" which is an origins story. We feel it's fresh even though it covers ground that was originally covered by the Dick Donner movie -- that was 20-some-odd years ago. We feel that this is fresh, hip, contemporary, moving, funny and loaded with action. Brett Ratner is extremely well-qualified to handle the movie -- not only did he handle the lightness and fun of "Rush Hour" but also the drama and tension of "Red Dragon." He comes to "Superman" with this very strong filmography. We had a competing script, "Batman vs. Superman." It's very, very good, written by Akiva Goldsman, and we will do it. But I prefer we start with "SUPERMAN" the early years, and complement that with a Batman origins movie. And I'd like to think that each character will evolve so that when we have "Batman vs. Superman," the meeting of the two will feel more organic. ..."

DIRECTOR BRETT "RED DRAGON" RATNER CONFIRMS SIR ANTHONY HOPKINS WILL PLAY KRYPTONIAN SCIENTIST/STATESMAN 'JOR-EL' IN WARNERS 21ST CENTURY TAKE ON 'THE MAN OF STEEL' ...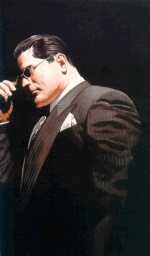 Ratner says his vision of 'Superman' is "... a man in a red and blue suit, a man flying through the air ... this movie has heart, it has soul, and its different enough ... kids know SUPERMAN, but they don't know the mythology ..."

Pre-production has started and Ratner confirms cameras will roll in 9 months.

6-8058758" target=_top>WBShop.com