BRAM STOKER'S FAMOUS VAMPIRE-HUNTER COMES BACK TO MONSTER MASH WITH THE BEST OF UNIVERSAL PICTURE'S CLASSIC MONSTERS ...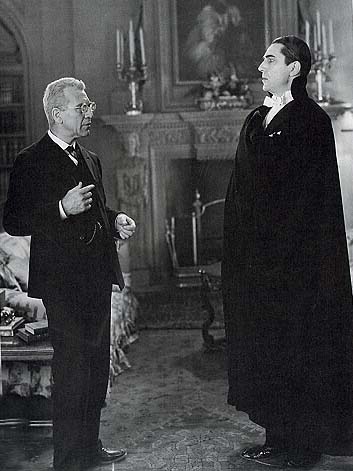 Kate "Serendipity" Beckinsale will star opposite Hugh "Wolverine" Jackman in Universal Pictures' "VAN HELSING" a new action adventure from writer-director Stephen Sommers, scheduled to begin production in January.

The film will also star Richard "Moulin Rouge" Roxburgh, David "The Two Towers" Wenham, Will "Mindhunters" Kemp and Kevin "The Mummy" J. O'Connor.

Produced by Sommers and Bob Ducsay, "VAN HELSING" is scheduled for a May 21, 2004 release.

Sommers, who CGI-commercialized the horror film genre with his 1999 hit "The Mummy" and "The Mummy Returns," again draws inspiration from Universal's classic monster properties with this latest feature project.

The "Van Helsing" character first appeared onscreen in Universal's 1931 classic "Dracula" and has since appeared in numerous motion picture adaptations of Bram Stoker's novel.

Set in the late 19th century, "VAN HELSING", will feature the monster hunter summoned to an Eastern European land on a noble quest to vanquish evil. And, for the first time since the 1940s, Universal's greatest classic monsters -- "Dracula," the "Frankenstein" monster and the "Wolf Man" -- will return to the big screen " ... as complex, multi-dimensional beings" re-imagined by Sommers.

Hugh Jackman will portray Van Helsing, Kate Beckinsale as Anna ("... the fiercely proud daughter of a family committed to the pursuit of the vampire Dracula"), Richard Roxburgh as Dracula, Shuler Hensley as the Frankenstein Monster, David Wenham as 'Carl' ("...a friar entrusted with ensuring Van Helsing's safe return from his dangerous mission"), Will Kemp as 'Velkan' the Wolf Man ("... who masks a secret, supernatural affliction -- when the moon is full") and Kevin J. O'Connor as 'Igor' ("... the deceitful assistant to Dr. Frankenstein").

The "VAN HELSING" cast will also include "... three dangerously alluring female characters", portrayed by Elena Anaya, Silvia Colloca, and Josie Maran ....