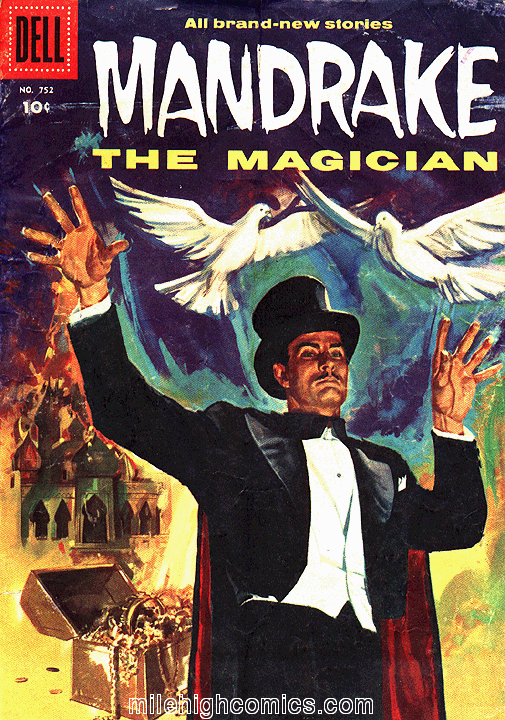 Hyde Park and Crusader Entertainment have acquired motion picture rights to Lee Falk's "MANDRAKE THE MAGICIAN". The companies will co-produce the live-action "Mandrake" with a screenplay by Josh Oppenheimer and Tom Donnelly. Their premise will track the adventures of the magician across the US, Europe and South America in a "big-canvas adventure story."

MANDRAKE GESTURES HYPNOTICALLY ...

Considered the first super-powered, costumed crime fighter, creator Lee Falk's "MANDRAKE THE MAGICIAN" appeared in 1934, preceding 'Superman's' 1938 debut. Wearing a stage magician's black silk cape and top hat, Mandrake used his powers against evil by 'gesturing hypnotically'. His powers were acquired through years of mentoring in Tibet, beginning his studies in childhood. He is joined in his adventures by African prince 'Lothar' and long-time lover 'Narda', the princess of 'Cockaigne'.

MANDRAKE was initially the main feature of 'Magic Comics', also appearing in 'Big Little Books' in the 1930s-'40s, a 1939 movie serial, one-shot comic books from Dell and Harvey in the '50s and a comic book series in the late '60s. He was also a regular in the 1980s cartoon series 'Defenders of the Earth', teaming with 'Flash Gordon' and 'The Phantom'.