WHAT WAS RAYMOND DOING WITH HIS HANDS ?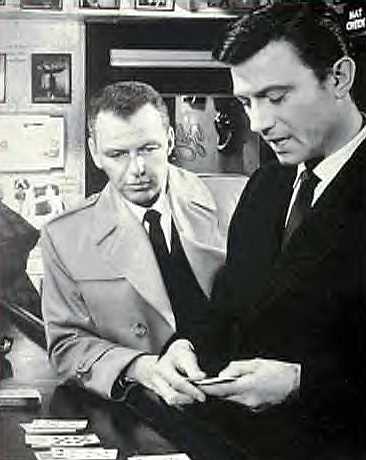 Based on the $180 million North American box office take of "Ocean's Eleven," another Frank Sinatra re-make "The Manchurian Candidate" is going into development at Paramount. Tina Sinatra will produce with Scott "Addam's Family" Rudin.

Adapted by George Axelrod from the 1959 novel by Richard Condon, the original "Candidate" movie was a clever combination of political thriller/satire. Frank Sinatra played 'Bennett Marco' and Lawrence Harvey 'Raymond Shaw', as part of a squad of battle-weary soldiers returning home from the Korean War. Shaw clutches a Medal of Honor he doesn't remember earning, while Marco is plagued by nightmares. Angela Lansbury received an Academy Award nomination for her supporting role as Raymond's dominating mother.