THE 22ND DESCENDANT OF THE 1936 COMIC STRIP CHARACTER IS SET TO REAPPEAR ON THE BIG SCREEN ...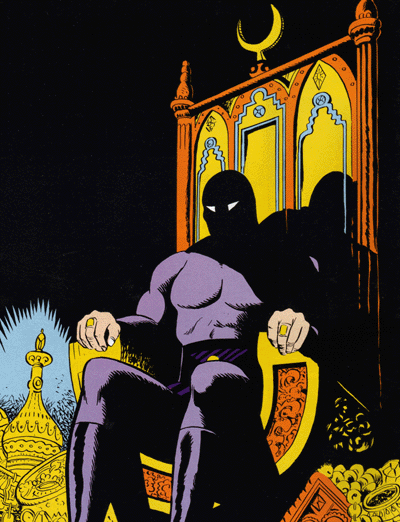 Crusader Entertainment and Hyde Park have taken rights to Lee Falk's King Features comic strip character "THE PHANTOM", currently in development as a modern techno-tale to be scripted by Steven "Die Hard" De Souza.

Previously popularized in a 1940's 15-chapter movie serial, a Billy Zane-starring feature and a recent TV series, the character will now be "reinvented", according to Crusader, to be closer in spirit to films such as SPIDER-MAN and THE MATRIX.

"The fact is this character is terrific and has been followed by people around the world," says Hyde Park. "There is a great history there, the whole legend of the Phantom, how it was handed down four centuries with the vow to take on piracy and bad guys ... "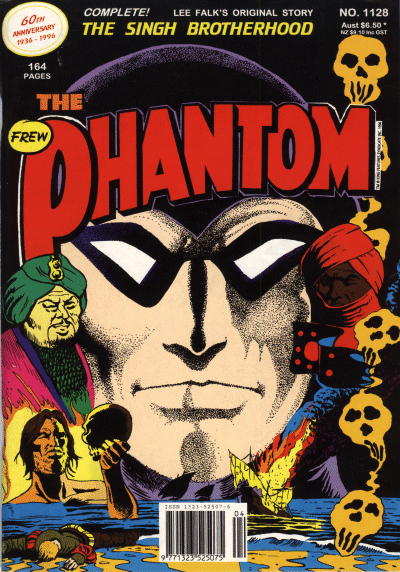 "THE GHOST WHO WALKS"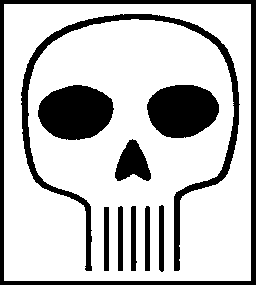 First published as a newspaper comic strip February 17, 1936, "THE PHANTOM" aka "The Ghost Who Walks," "The Man Who Cannot Die" and "The Guardian of the Eastern Dark" was a 17th century sailor, washed ashore on the 'Bengalla' coast after pirates burned his ship and massacred his crew.

Discovered by the 'Bandar Pygmies' who regarded him as a sea god of ancient prophecy, 'Kit Walker' was nursed back to health and swore " ... to devote my life to the destruction of piracy, greed, cruelty and injustice!" via the sacred 'Oath of the Skull', "...and my sons and their sons shall follow me!"

A dynasty of Phantoms were subsequently born into the legend, reared and rigorously drilled in the disciplines of the Oath.

His home is the fearsome 'Skull Cave' in the heart of the jungle, where the Phantom lives with the Bandar, his horse 'Hero', wolf 'Devil' and his American lover 'Diana Palmer'.

In more than 60 years of daily newspaper comic strips and 58 years of full Sunday pages, "Phantom" creator Lee Falk recounted in flashback sequences, over 400 years of the adventures of the Phantom character. One early Phantom married Christopher Columbus' granddaughter and another wedded Shakespeare's niece. The fifth Phantom fought the pirate Blackbeard in the early 1600s. The 13th Phantom traveled to the United States and fought in the War of 1812. The 16th was a Wild West cowboy.

The current comic strip Phantom and Diana Palmer were wed in 1977. Today their son 'Kit' is in training to take up the mantle of the sacred Oath of the Skull and his destiny as the the 22nd Phantom ...