WARNERS HAVE RENEWED THEIR OPTION WITH CONAN PROPERTIES INC., EXECUTORS OF THE ROBERT E. HOWARD ESTATE, FOR ANOTHER "CONAN" FILM, BUT IT IS NOT CERTAIN IF DIRECTOR JOHN MILIUS AND ACTOR ARNOLD SCHWARZENEGGER WILL BE RETURNING ...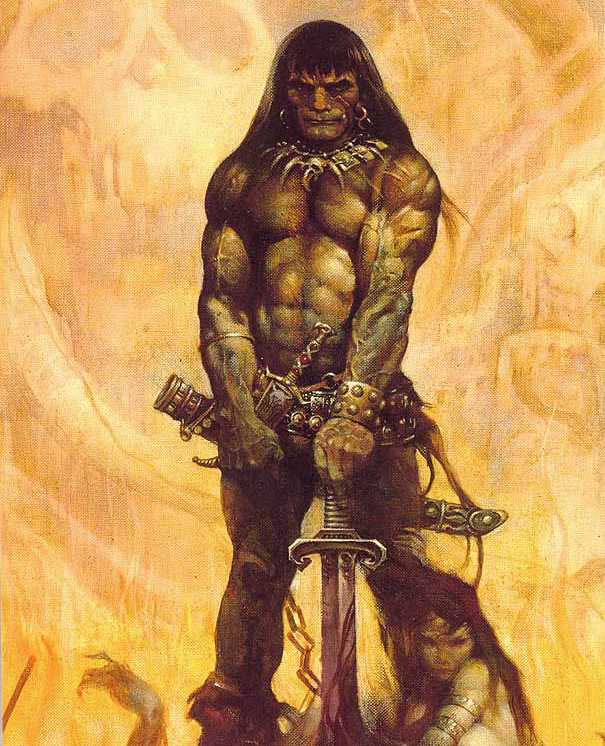 Conan Properties, Inc. have reached an agreement with Warner Brothers, renewing their option on "KING CONAN".

It remains unclear if writer/director John Milius and actor Arnold Schwarzenegger are still involved with the project. Warners will be looking closely at what returns Schwarzenegger can deliver with his starring turn in upcoming "T3 : RISE OF THE MACHINES".

Milius continues to promote his involvement with "KING CONAN". Director of the original 1982 feature, his screenplay now pictures the Cimmerian as a battle-scarred, aged 'King Conan', determined to strap on his 'strength of steel' for one last, great adventure. To help promote the look of his vision, Milius is showcasing various Frank Frazetta-illustrated 'Conan' pocket book covers from the 1960's-'70's.

Arnold Schwarzenegger is committed to reprise his original role as CONAN; this time paired with a younger swordsman.