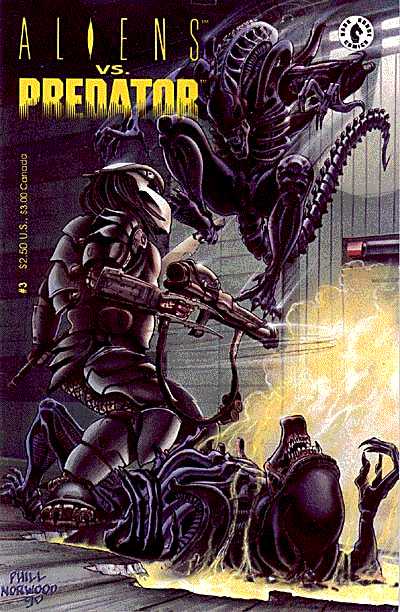 UK filmmaker Paul "Resident Evil" Anderson will write and direct "Alien vs. Predator," a 20th Century Fox project based on the popular video game.

Fox Interactive published "Aliens vs. Predator" in 1999 and released its sequel, "Aliens vs. Predator 2," in 2001.

Premise of the motion picture revolves around human scientists on a distant planet who make the mistake of experimenting on aliens AND predators. The story centers on a scientist who foolishly hatches alien eggs to create an environment attractive to the predators.

The picture will be developed by the producers of the underlying properties, the 1987 Arnold Schwarzenegger movie "Predator" and its 1990 sequel, and the first four installments of the "Alien" franchise.

Predator" earned $59.7 million domestically in 1987, and "Predator 2" $30.7 million. The 1979 "Alien" earned $78.9 million; "Aliens" (1986), $85.2 million; "Alien 3" (1992), $55.5 million; and "Alien: Resurrection" (1997), $47.8 million. Anderson's other credits include "Mortal Kombat," "Event Horizon" and "Soldier."