UK WRITER DOUG PETRIE SAYS THE CELEBRITY STATURE OF REED RICHARDS' "FANTASTIC FOUR" MAKES THEM 'BIGGER THAN THE BEATLES' AND HIS SCREENPLAY IS INSPIRED BY RICHARD LESTER'S "A HARD DAY'S NIGHT" ...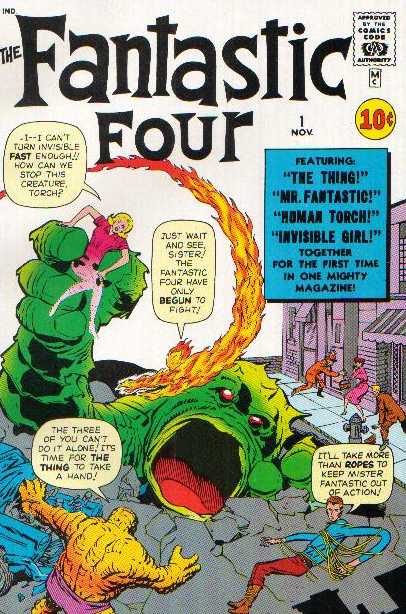 "THE FANTASTIC FOUR" accidentally acquired their individual super-powers (elasticity, invisibility, power over flames, super-human strength) after veering through a radiation belt while passengers in an experimental rocket.

Producer Chris "Harry Potter" Columbus is on board developing the FF feature film project for 20th Century Fox, with director Peyton "Bring It On" Reed and screenwriter Doug "Buffy The Vampire Slayer" Petrie.

Regarding the look of the FF's arch-villain 'Doctor Doom', Petrie says "... the mask is a high-tech thing that can separate and retract off his face when he wants it to ... When he's handsome, he's lying. When his real character comes out, his face starts to sag and melt and scarify in this horrible way ...he's literally falling apart and the mask is the only thing keeping him together ..."